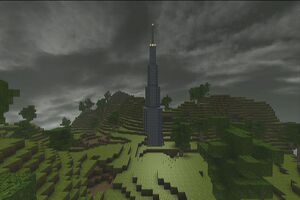 Bedrock is completely indestructible. It serves no purpose in the game other than to block off certain areas or to prevent the player from mining things, such as the Beacon Tower. It can be found at Frankenstein's World , which is around 100,000m Frankenstein's World is a giant wall of bedrock with lanterns on top. It is also under Hell if the player digs down deep enough. But invisible lava prevents the player from dropping onto it for so long.
Ad blocker interference detected!
Wikia is a free-to-use site that makes money from advertising. We have a modified experience for viewers using ad blockers

Wikia is not accessible if you've made further modifications. Remove the custom ad blocker rule(s) and the page will load as expected.